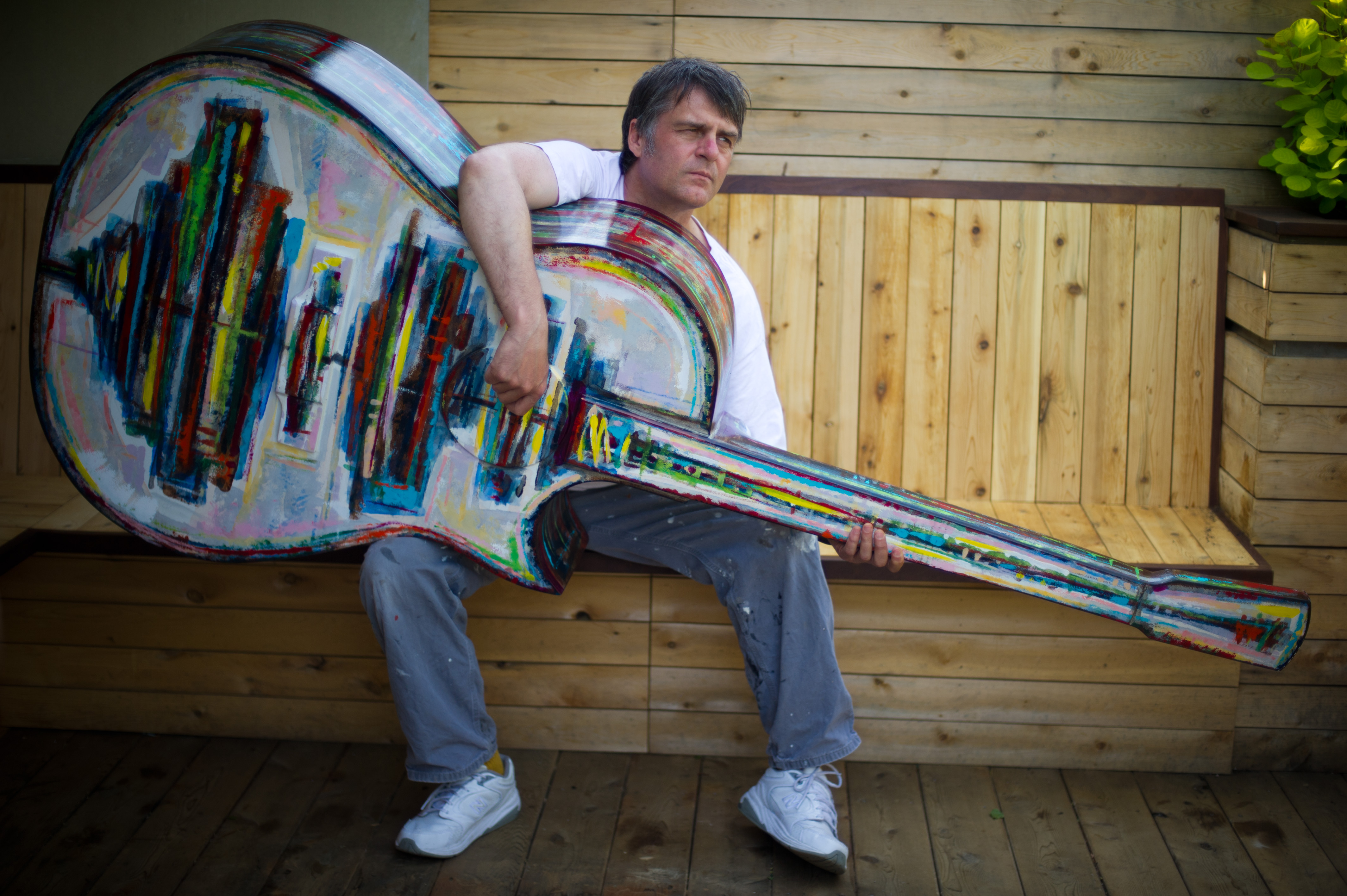 Kurt released his first album of original songs in 1984, and in late 2022 is putting out his 14th. Over the years he has performed live internationally and played guitar in countless bands. In the late 80's he scored the feature Friends, Lovers and Lunatics and began a rewarding career composing for film and TV. Credits include producing a track by the legendary Mary Margaret O'Hara, co-writing a tune with Goth icon Peter Murphy, composing theme music for CBC's Marketplace, and being the first Artist In Residence at the National Music Centre in Calgary. He was Artist Of The Week on Bravo TV's Arts and Minds, and won Guitarist Of The Year in NOW Magazine's annual Reader's Poll.
photo by Alsidair Jones
Kurt is holding a piece he painted for the Mariposa Folk Festival. The design is an interpretation of the WAV file recording of Kurt saying "Mariposa". After exhibited in Orillia, Ontario, the piece was purchased by Ed Roberson of Barenaked Ladies.
To listen to and/or purchase music, please visit: