Northern Ark painting adding some colour to a lovely home in the Beaches.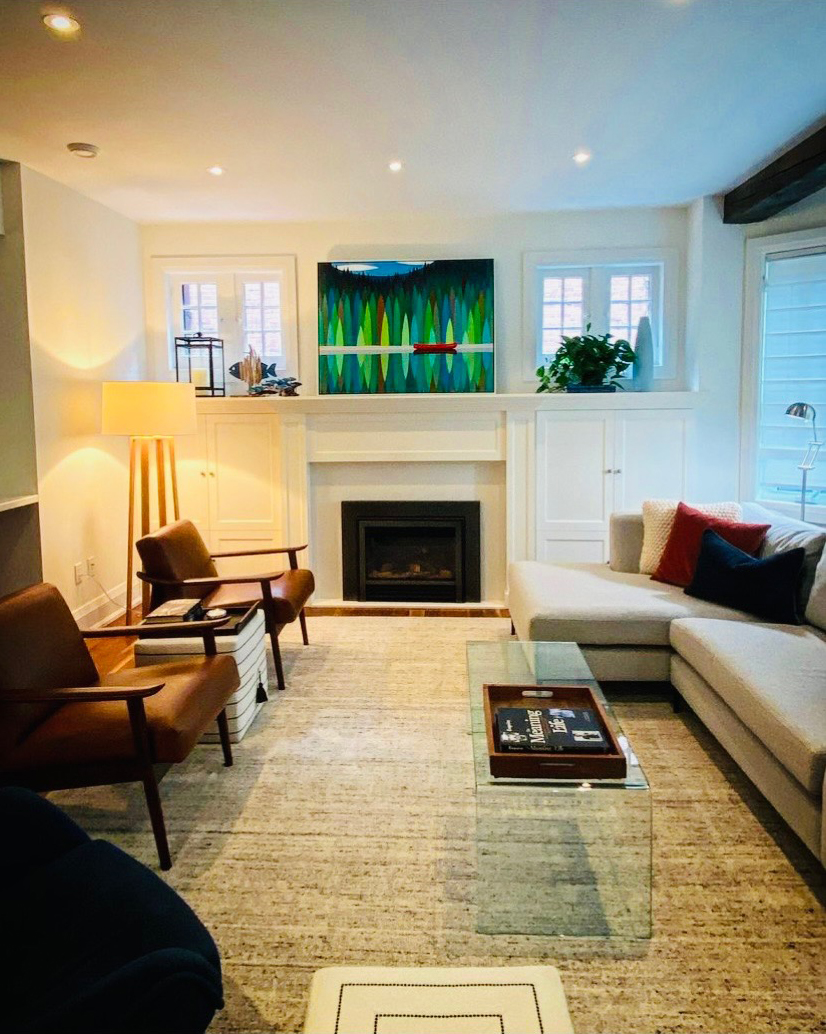 Red Canoe print in white frame & matt. Nice choice on that lime wall.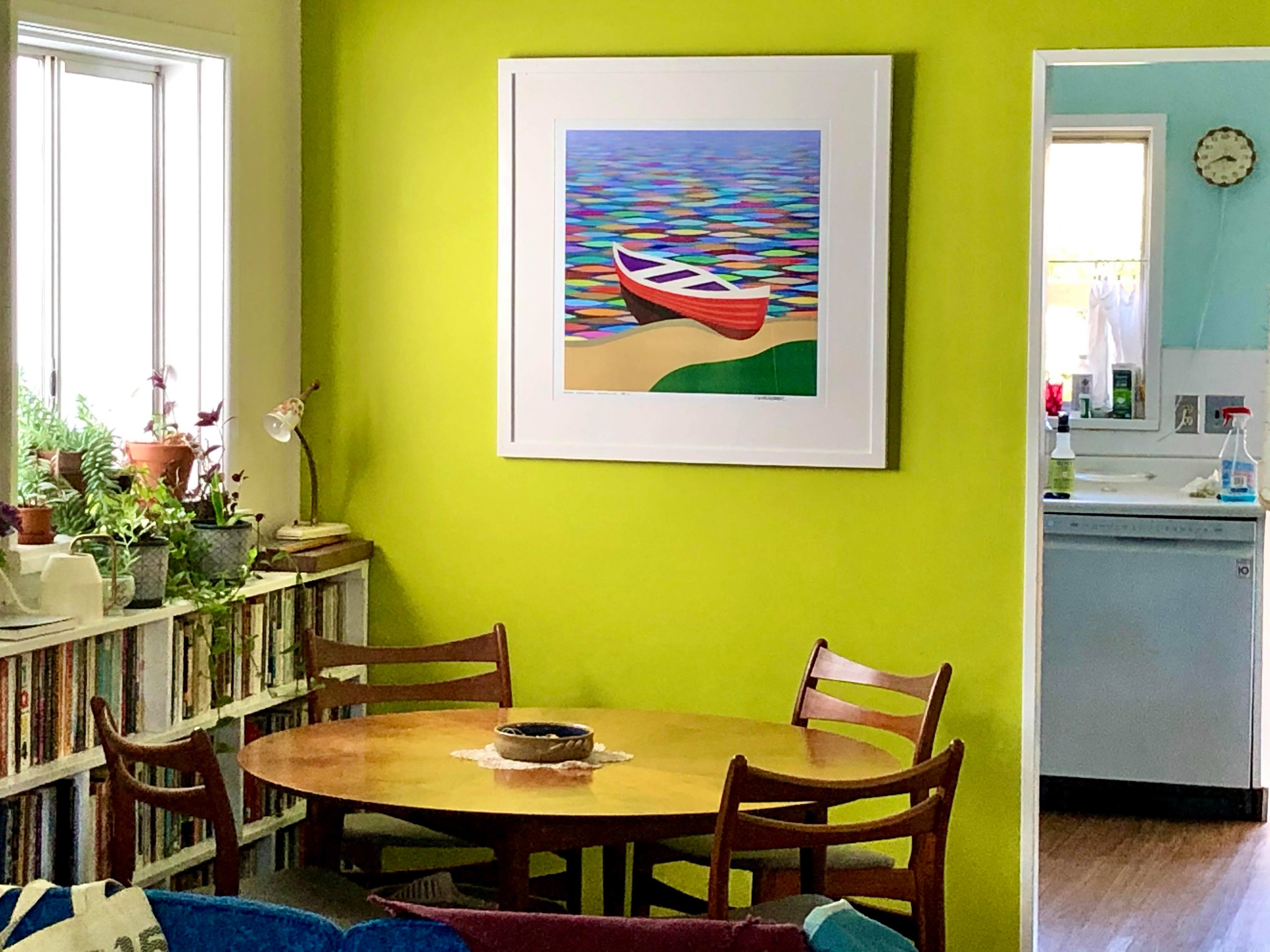 Red Canoe print in chunky silver frame and white matt. Looks like non-glare museum glass was used. This elliminates pesky reflections and works very well with these images. I recommend it.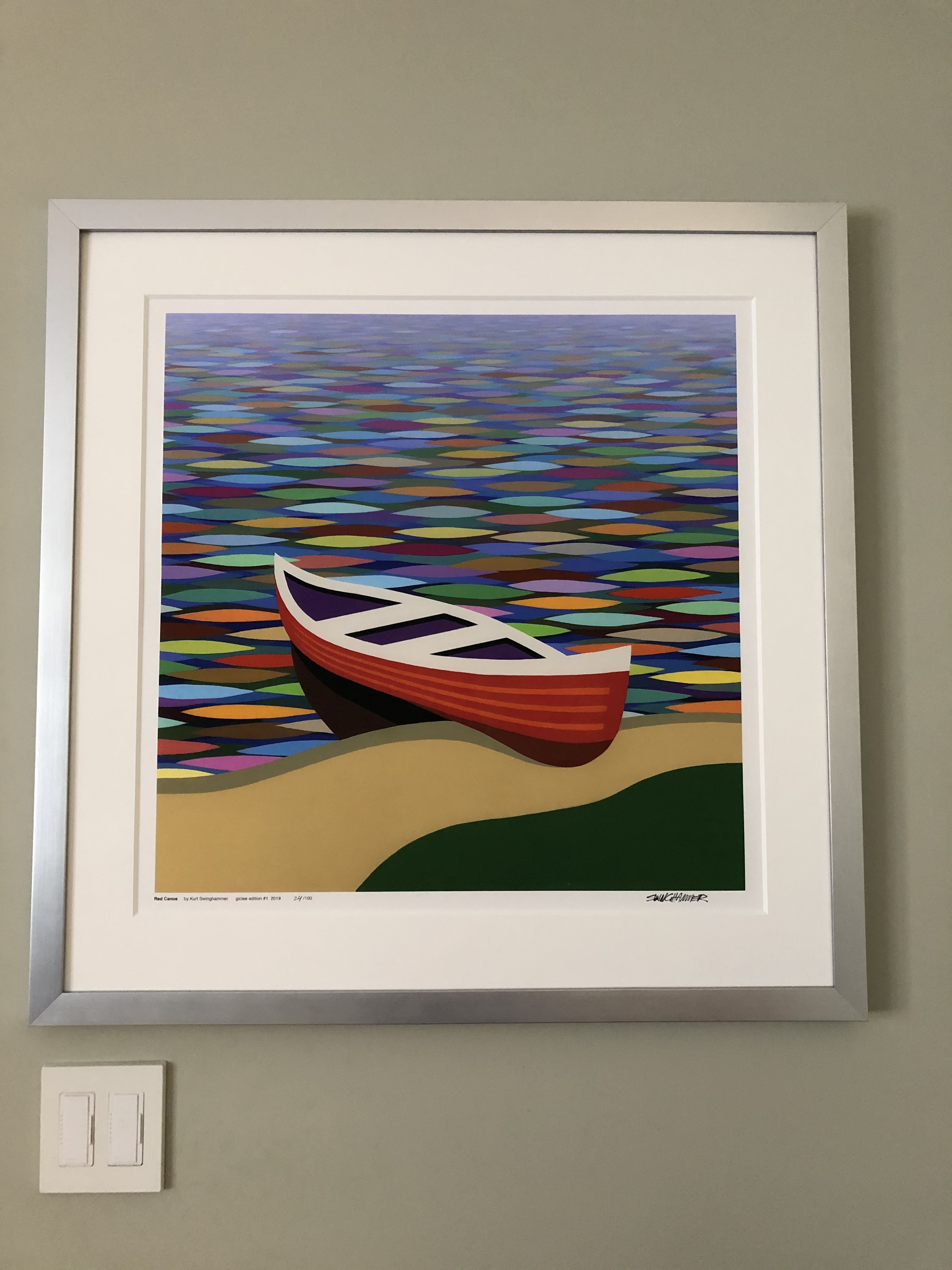 Red Canoe painting in a gorgeous Mid Century cottage up north. This was a commission for a specific size for that wall. I dig it on the wood panelling.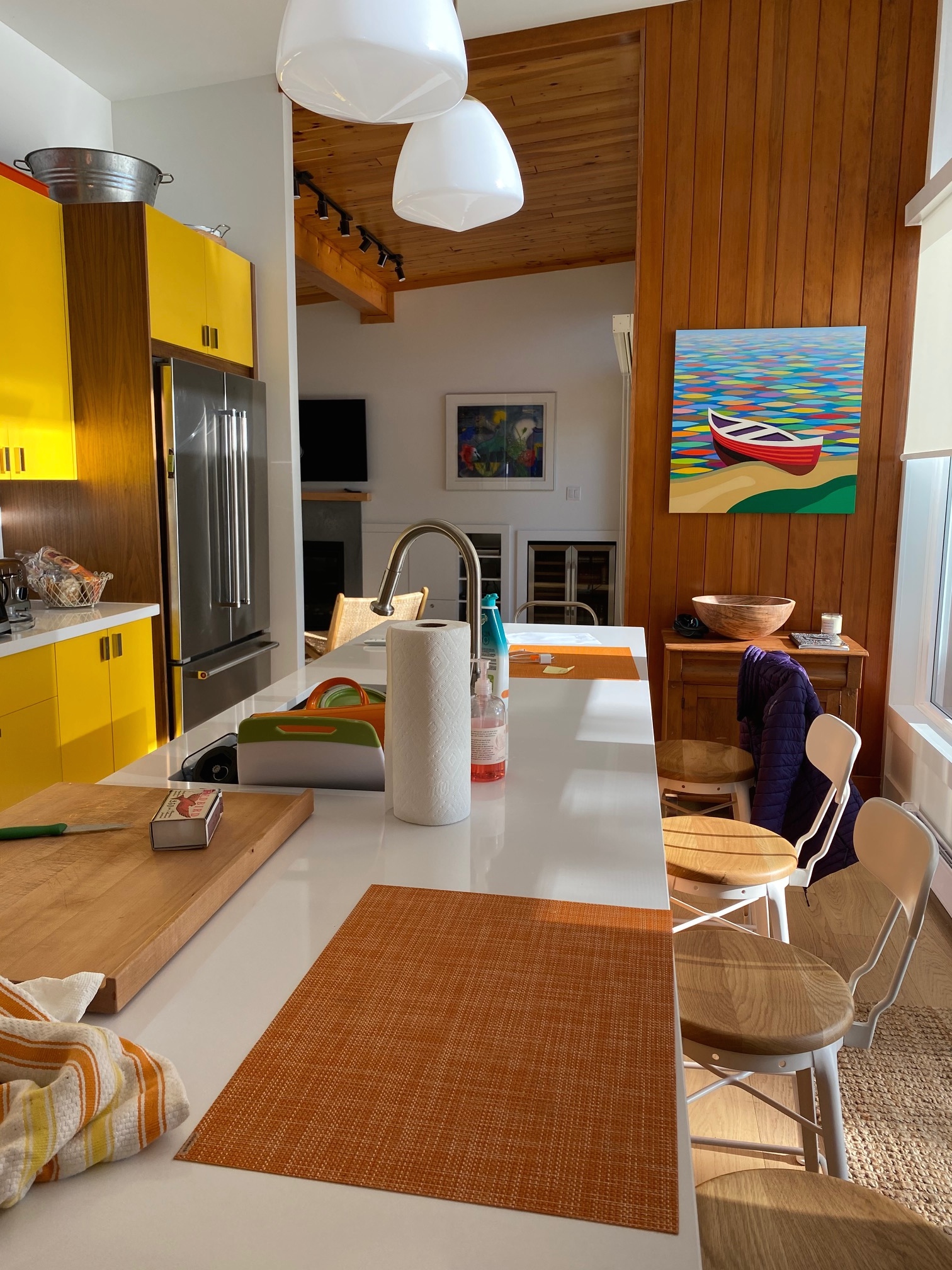 Northern Ark print in a thick black frame.
It's a heavy look, but the punchiness and strength of the image can handle it.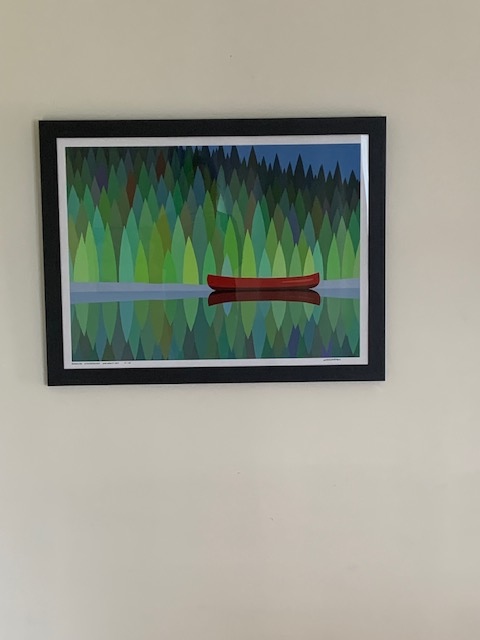 Northern Ark print in a reddish brown frame and off-white matt. This perfectly picks up on the colour of the reflected canoe and is a strong contrast to the dominant greens.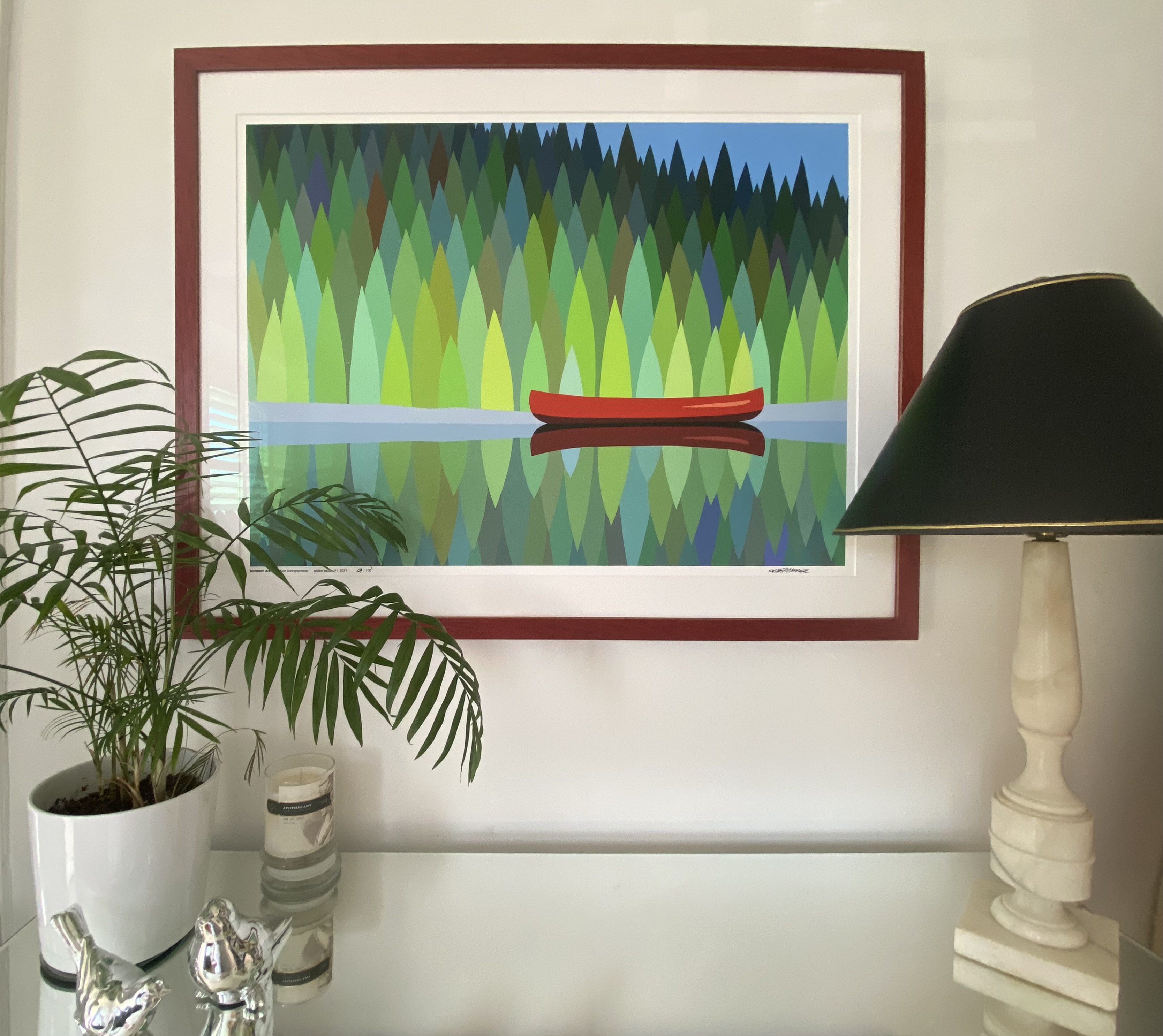 Northern Ark print with silvery frame and white matt. Every frame colour does something different, and can bring out corresponding colours in the piece. This metallic seems nuetral while retaining warmth with it's slightly aged look.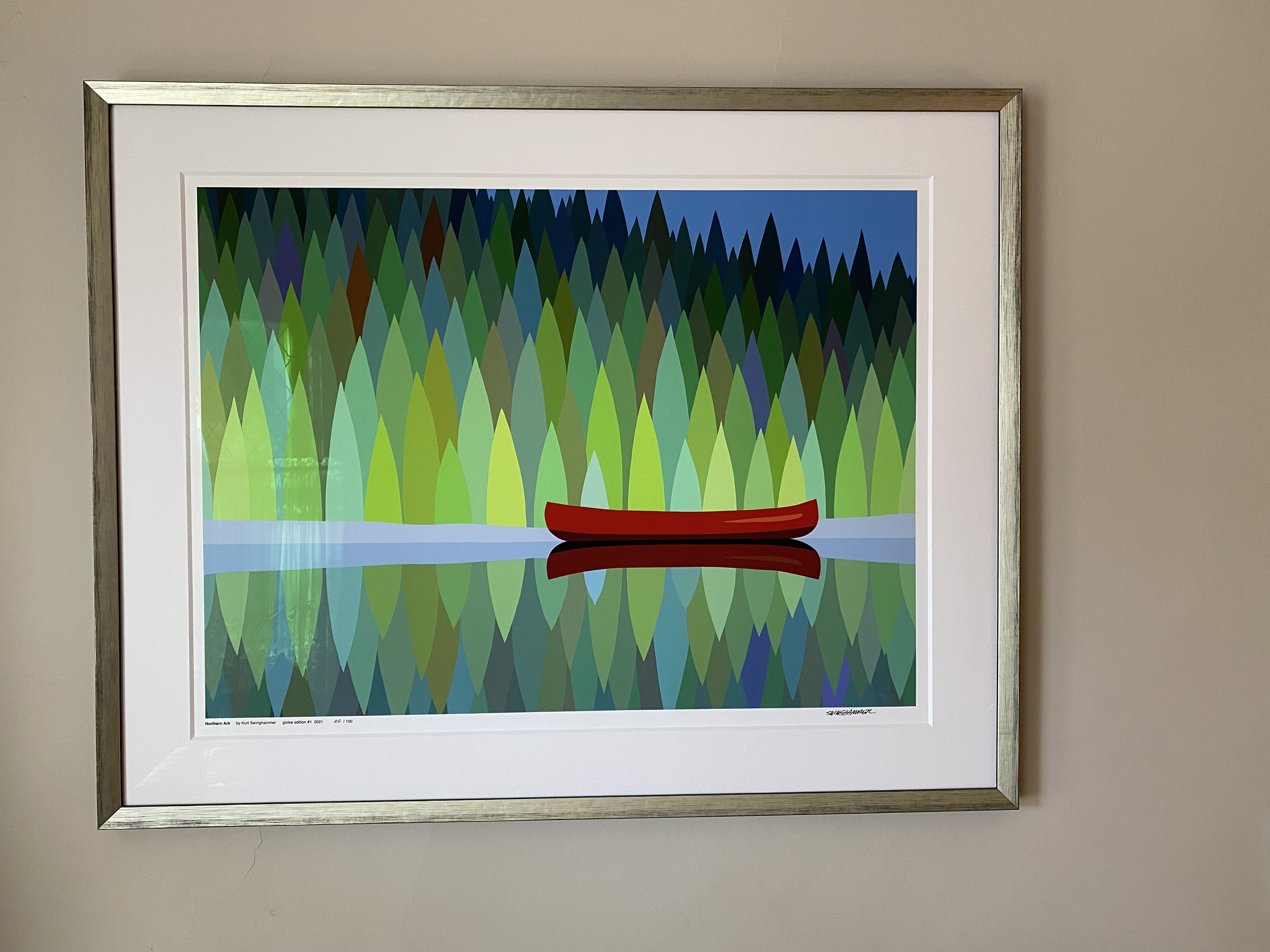 Red Canoe print in black frame. Perhaps it feels a little constricted without a matt but fits the smaller wall space well.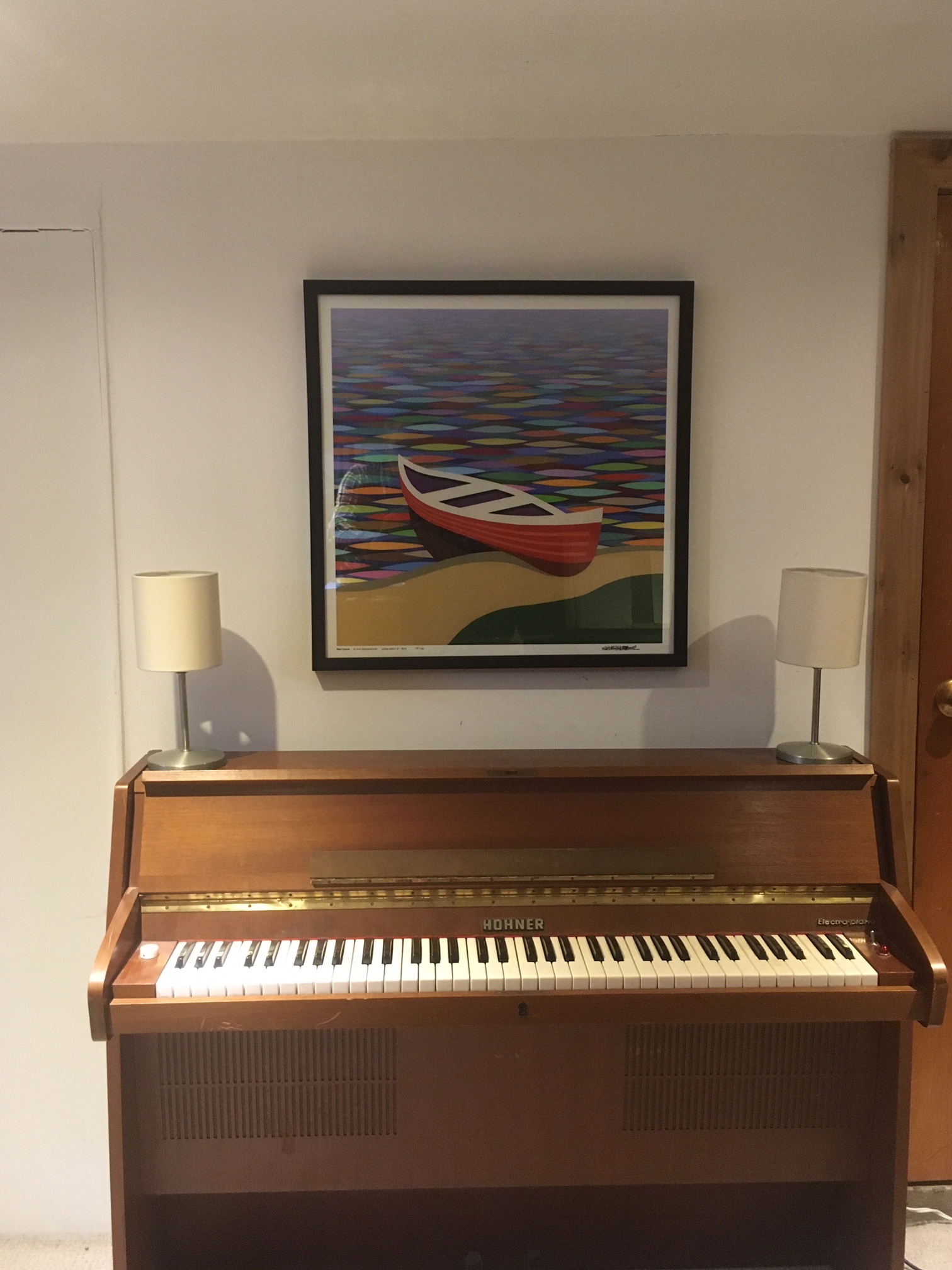 Loon painting, 48"x48" in brushed metal frame, New York. I took the canvas off the stretchers, rolled up and packed it in a large mailing tube, and delivered the piece personally. The client had it restretched on metal stretchers to avoid any potential warping issues.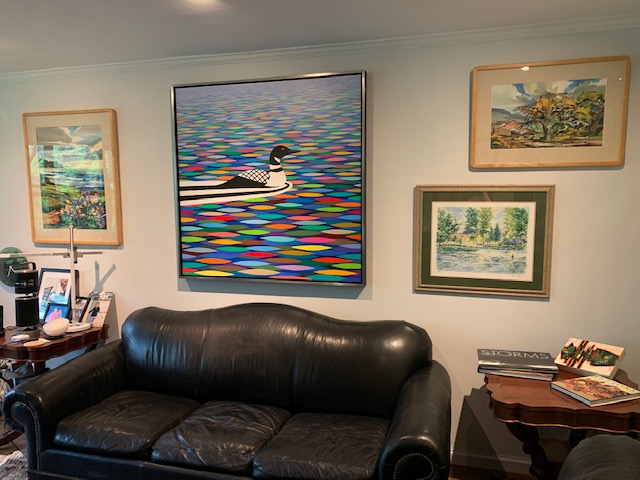 Northern Ark print with gold frame and white matt. Nice combo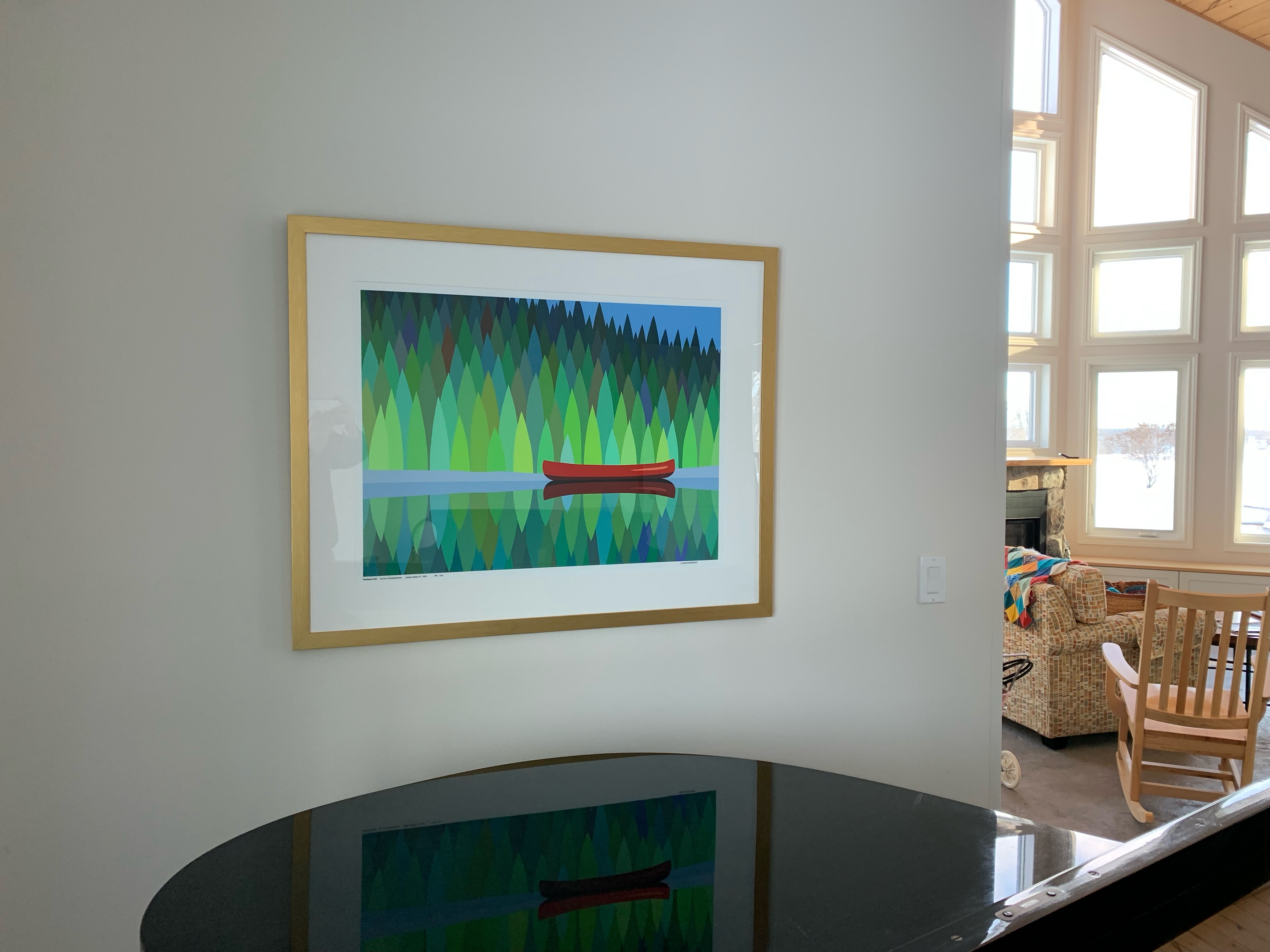 Red Canoe print framed and matted in white. They chose to matt over top the signature and title/edition number - not a traditional way to present a print, but gives a very clean look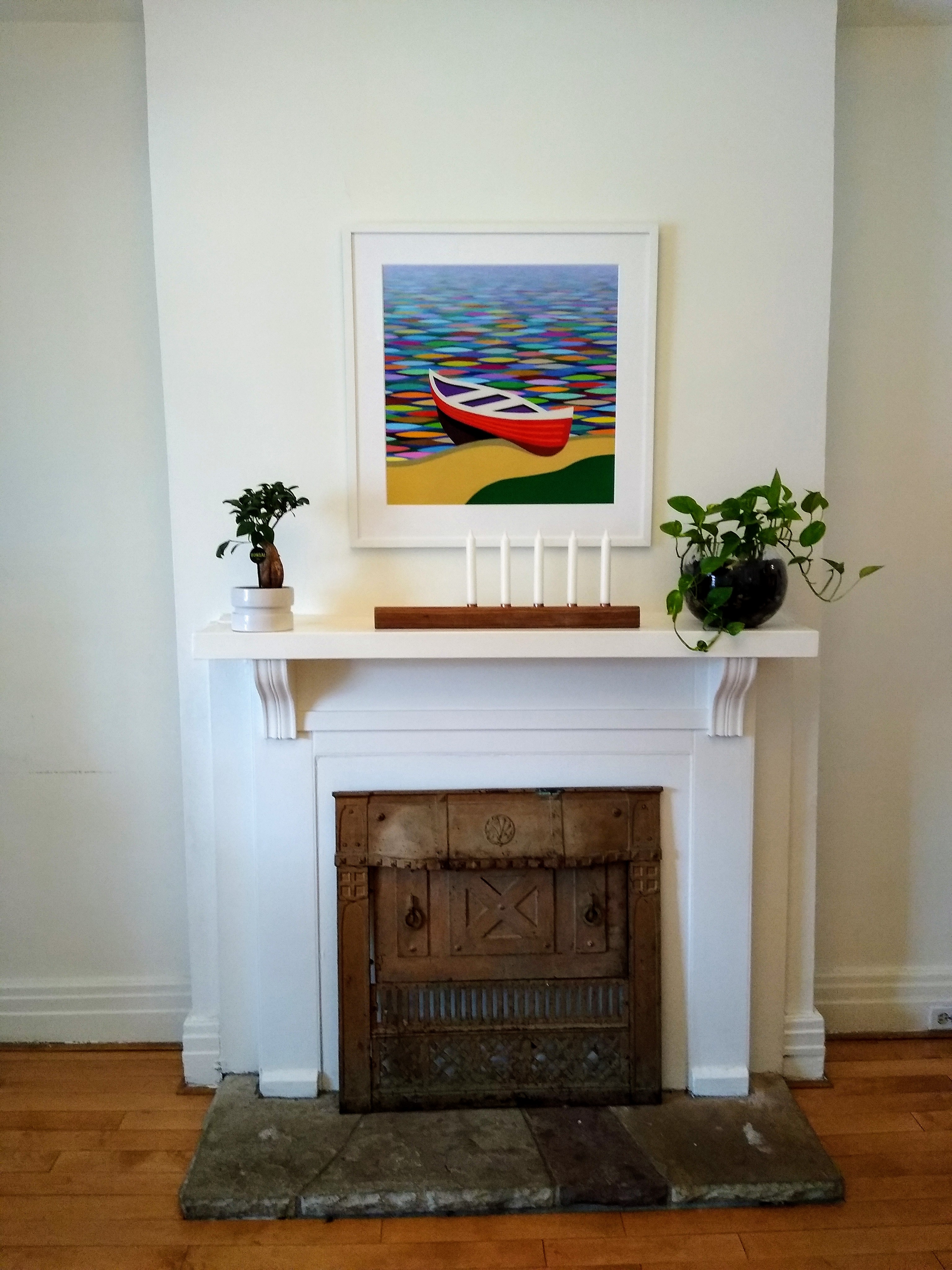 Red Canoe 4'x4' painting in an epic cottage on Georgian Bay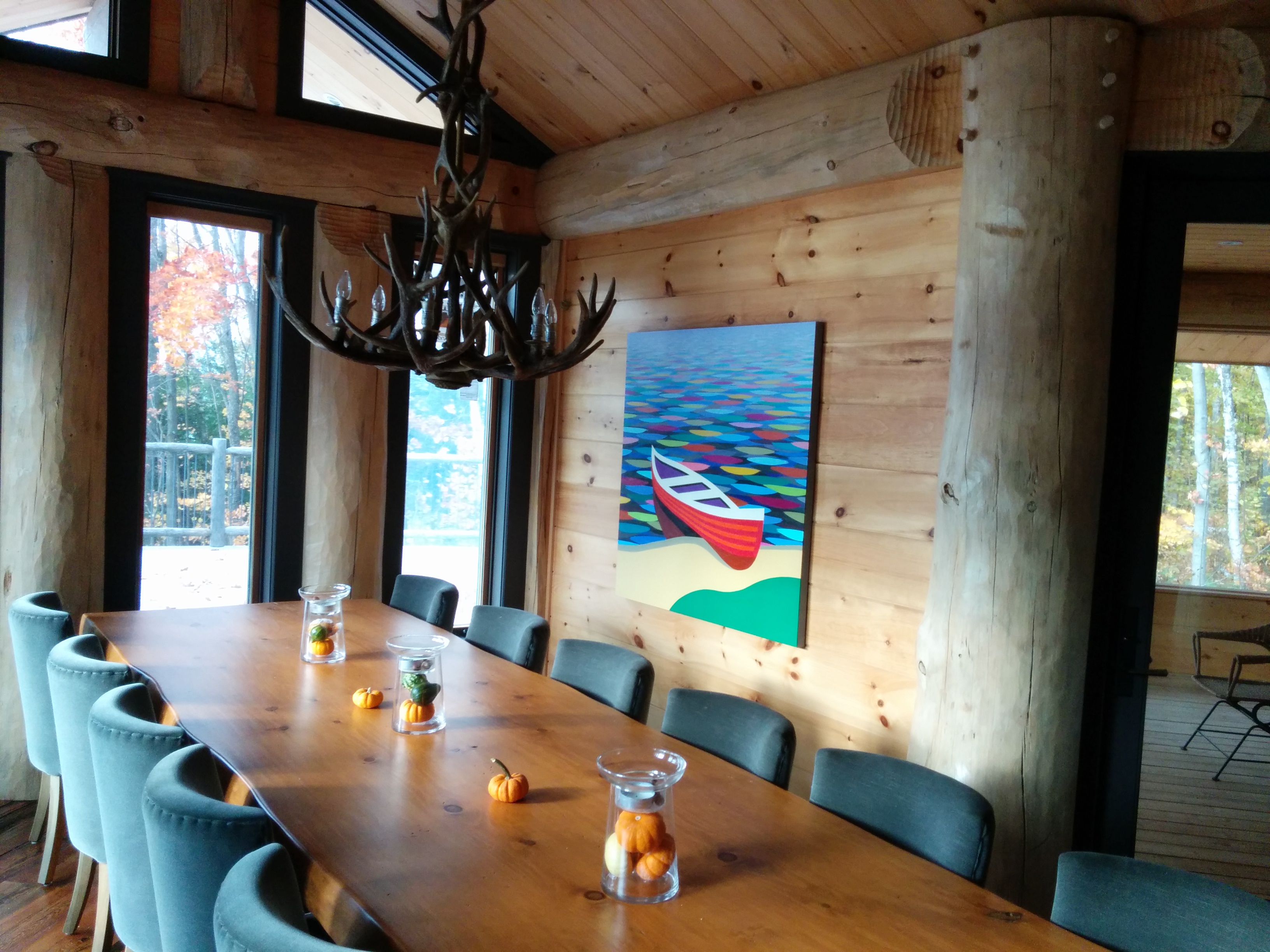 Loon and Red Canoe prints working well as a pair with white mats and black frames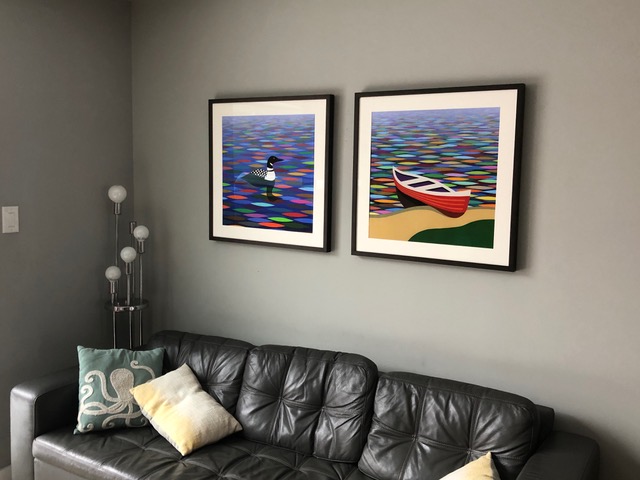 Loon print with fantastic frame choice for that wall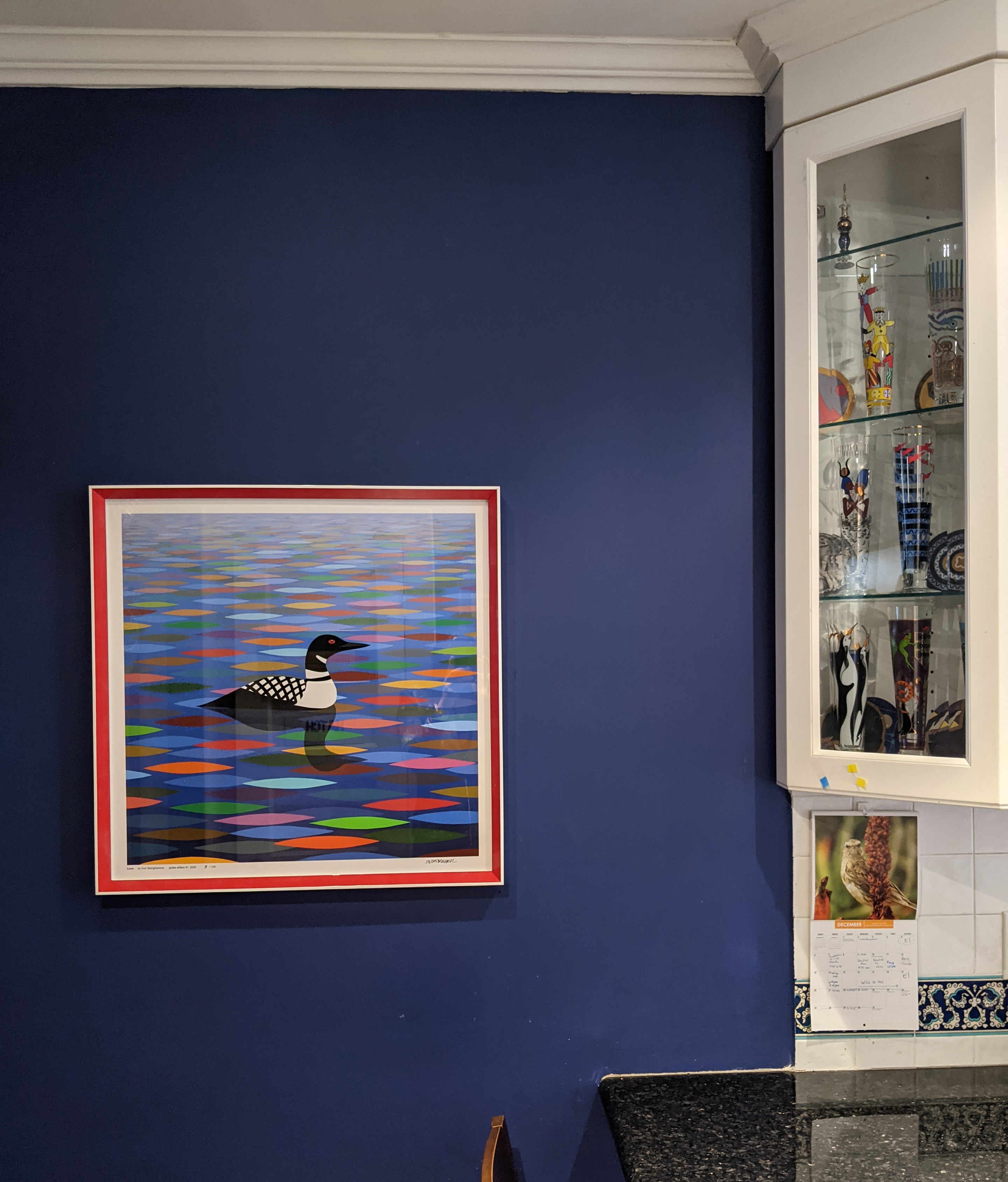 Northern Ark painting in Stratford, Ontario. This was a commission and scaled to fit that space perfectly. The canvases and frames are custom made at a woodworking shop on Dupont here in Toronto.